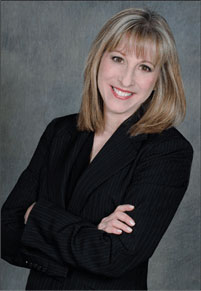 Susan Caplan
SC Associates, LLC
Founded in 2000, SC Associates, LLC appreciates the long-term relationships sustained with our diverse client base. Our experience includes results-oriented efforts in all aspects of business marketing communication.We are the proud recipient of the PR NEWs Digital PR Award and the Publicity Club of Chicago Silver Trumpet Award.
SC Associates works with Fortune 500, mid-sized and small companies in the manufacturing, packaged goods and service industries. The success of the business is in our ability to create alternative solutions to marketing and communication goals. Since we work on marketing and communication projects daily, the customer value is in time and money as we have a proven track record in our ability to deliver on time and in budget.
Clients include: HUB Insurance, CNA Insurance, University of Chicago Medicine, Abbott International, Allstate Insurance Company, PwC, The National Restaurant Association, Northern Trust Bank and Harris Bank.  
Susan Caplan
Susan Caplan is the founder of SC Associates, LLC. She works with schools, businesses, individuals and organizations to help them elevate their professional brand to gain a competitive edge in the marketplace.
Author: Marketing Yourself to the Real World™  book series
Speaker: Presentations and workshops are provided at various venues including: McCormick School of Engineering, Allstate, American Chemical Society, IIT, DePaul, 1871 Chicago Start-up, Northwestern University, True Value, Association of Young Chemists, ComEd, PRSA, Women in Technology Institute, InterDrone International , KOHL'S, University of Wisconsin, Bank of America, Enterprise, Marquette, Wichita State University
Teacher: Kellogg School of Management, Northern Illinois University MBA Program 
Professional Branding Coach: SusanCaplan.com Help individuals pinpoint what makes them unique and help them confidently tell their story.
Professional Activities: Women and Drones-Advisory Board, Niles West High School-INCubator Program Advisor, Illinois Cooperative Education and Internship Association-Board of Directors, College Career Consortium of Illinois-Advisory Board, Northwestern University McCormick School of Engineering-SOTY Board of Judges, Midwest Association of Colleges and Employers-Professional Development Committee